Your Monthly Forecast
All the latest monthly forecasts, organized by sign.
Age of Aquarius
Susan Miller's astrological predictions for a new century.
Current Trends
Find out the planetary trends that might be influencing you today.
---
Capricorn (December 22 - January 19)
Your August Horoscope by Susan Miller
August will be a glorious month, filled with surprises and treats to enjoy in many corners of your life. As you read, you will see that I am almost giddy about how beautifully this month will unfold for you, for August will truly be an extraordinary month, filled with adventure, reward, luxurious travel - and more. If only life could always be like this!

You will soon see you are a powerful money magnet, with checks coming to you from almost every corner of your life. Jupiter, the giver of gifts and luck, has been in your eighth house of other people's money since July 2014, a little over a year ago. Jupiter is getting ready to leave this part of your chart on August 11, but in a very unusual display of support for you, other planets in our solar system will be gathering to give Jupiter a sweet sendoff, and also a second chance for you to gather up a large chunk of cash that you may...
To view a forecast, select a sign from the menu below and click on Go.
---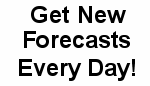 Click here to get your daily forecast
direct to your email or PC.


Fluffy Down Bedding,
Comforters and Pillows
Hosted by: