Your Monthly Forecast
All the latest monthly forecasts, organized by sign.
Age of Aquarius
Susan Miller's astrological predictions for a new century.
Current Trends
Find out the planetary trends that might be influencing you today.
---
Capricorn (December 22 - January 19)
Your June Horoscope by Susan Miller
June will be month filled with surprises, as Uranus, the planet of unexpected events will be very friendly and active all month, putting a strong emphasis on making plans for a real estate deal, improving your living arrangements, or deciding on care for a family member. You won't be short of work projects, for many will fly in the window all month, and probably as a result, your financial outlook will be excellent too. Let's get started.

The month begins with the full moon June 2 in your twelfth house, giving you a chance to have much needed rest and privacy. If you have a health concern, you will be able to address it straight away. Cost should not be an obstacle, as this full moon will send a beam to Jupiter in your eighth house, so all your medical expenses should be covered by health insurance. Call your insurance company ahead of your procedure date to be sure. If you don't have health insurance, or if it does not cover all expenses and you need money from family to help you, it appears your family may be surprisingly supportive (thanks to Uranus' fine angle to the new moon). Your mother, father, or someone you think of as a parent may offer you the money you need. This same full moon may help you solve a psychological problem that's been on your mind, perhaps because you may be...
To view a forecast, select a sign from the menu below and click on Go.
---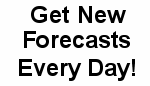 Click here to get your daily forecast
direct to your email or PC.


Fluffy Down Bedding,
Comforters and Pillows
Hosted by: