Your Monthly Forecast
All the latest monthly forecasts, organized by sign.
Age of Aquarius
Susan Miller's astrological predictions for a new century.
Current Trends
Find out the planetary trends that might be influencing you today.
---
Capricorn (December 22 - January 19)
Your March Horoscope by Susan Miller
As the month opens, you will likely be packing your bags and taking a trip within four days prior to the full moon, March 5. You'll enjoy your time away, and may actually be returning over the weekend of March 7-8. You appear to have a goal to complete, so you may be traveling in connection with your work, such as if you need to present a contract to a client or proposed partner. If you do have a legal document to present, you won't find accord with the other party until the new moon solar eclipse, March 20. This eclipse will be friendly and will add a sense of security and stability to your life.

Speaking of security, as a Capricorn, you have hosted Uranus, the planet of sudden change, in your house of home and family since March 2011. This is not an easy place to host this volatile planet. Some Capricorns had to move more than once within one year. This might have been brought on by career opportunities in other cities, possibly abroad, or else due to lifestyle changes - you may have given up your single lifestyle when you got married or had a baby. No doubt, you needed more room. Other Capricorns had no choice but to move, and that's the hardest situation, say, when the landlord sells the building you live in, or a natural disaster caused damage that required extensive repairs (and forced you to live somewhere else while workman made repairs). This month, however, when it comes to settling a home-related question, you will have radiant luck. You will begin to see this to be true on March 3, and later in the month too. If you need a mortgage or home improvement loan, you should...
To view a forecast, select a sign from the menu below and click on Go.
---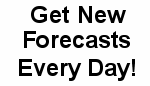 Click here to get your daily forecast
direct to your email or PC.


Fluffy Down Bedding,
Comforters and Pillows
Hosted by: