Your Monthly Forecast
All the latest monthly forecasts, organized by sign.
Age of Aquarius
Susan Miller's astrological predictions for a new century.
Current Trends
Find out the planetary trends that might be influencing you today.
---
Capricorn (December 22 - January 19)
Your February Horoscope by Susan Miller
This month will bring lots of good news, and most of it will be about money. The month opens with a full moon, February 3, in Leo 15 degrees. Because the full moon will conjoin Jupiter, you may hear news that puts a big smile on your face - the amount of the check due you seems quite substantial and more than you ever expected to see. Uranus will be prominent at the full moon, indicating whatever comes to you will be a surprise. In lieu of a check, someone may give you a beautiful, valuable gift.

Your eighth house of other people's money will be brought into play, so alternatively, the money you see may be a commission, bonus, generous university financial aid or scholarship, an inheritance, insurance payout, or tax refund. It alternatively may bring good news about an application you made for investment venture capital, a new credit card, mortgage, home improvement or refinancing bank loan, and other such funds. Your chart has two financial houses, one that is all about salary, and the eighth house, which focuses on funds that tend to come in one large chunk, and in a one-time payment and is not earned income, but "joint financial funds." You may not think you share money with the government in taxes, or with your credit card company, but in...
To view a forecast, select a sign from the menu below and click on Go.
---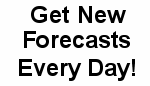 Click here to get your daily forecast
direct to your email or PC.


Fluffy Down Bedding,
Comforters and Pillows
Hosted by: