Your Monthly Forecast
All the latest monthly forecasts, organized by sign.
Age of Aquarius
Susan Miller's astrological predictions for a new century.
Current Trends
Find out the planetary trends that might be influencing you today.
---
Taurus (April 20- May 20)
Your November Horoscope by Susan Miller
As the month opens, you are in a highly romantic mood. Your ruling planet, Venus, is with her lover, Mars, her happiest place to be, on November 2 and 3, and will present you with a wonderful day for finding love or enjoying the love you have. Use it for a first date or if you have no one, you could have a bewitching chance meeting. Venus and Mars will meet in Virgo and will light your fifth house of true love, an exceedingly rare configuration to happen in your love sector. If you are attached, celebrate your love by surprising your significant other with plans for a beautiful dinner or something else that will be memorable.

November 2-3 will also be a wonderful day to shop for new clothes, for a new scent (guys too), or for women, new makeup for the coming season. Male or female, get advice about how to refresh your hair - make this your time to think about...
To view a forecast, select a sign from the menu below and click on Go.
---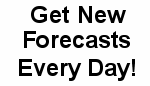 Click here to get your daily forecast
direct to your email or PC.


Fluffy Down Bedding,
Comforters and Pillows
Hosted by: