Your Monthly Forecast
All the latest monthly forecasts, organized by sign.
Age of Aquarius
Susan Miller's astrological predictions for a new century.
Current Trends
Find out the planetary trends that might be influencing you today.
---
Taurus (April 20- May 20)
Your June Horoscope by Susan Miller
Lately you've been thinking a lot about money. Saturn, the taskmaster planet that uses tough love to teach us lessons, has moved into your eighth house of other people's money. This house rules credit cards, student loans, taxes, mortgage payments and re-financing plans, and court and other legal cash settlements, including division of property in a divorce or child support payments. You get the idea - the eighth house is about money other than the money you are paid by salary. Generally it represents money that comes in or out in large chucks.

This month, on June 14, Saturn will back out of your financial house and give you a breather on all your focus on money. Saturn will return to this area on September 17. The coming two years, until December 2019, will teach you a great deal about the value of money and may coax you to save more of what you earn. In fact, you may leave this rare phase richer than when you entered it. Saturn takes 29 years to circle the Sun, so in the time Saturn spends with you, he will want you to vividly remember all his teachings. The last time Saturn was at this position, it was from November 1985 to November 1988. You may be too young to remember this phase or were not even born yet. If you do remember that phase, think back and see what themes emerged. The new cycle will be different. It's likely that the second tour of Saturn will be easier, for you have already...
To view a forecast, select a sign from the menu below and click on Go.
---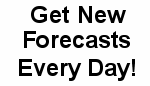 Click here to get your daily forecast
direct to your email or PC.


Fluffy Down Bedding,
Comforters and Pillows
Hosted by: